Acetyl City
Edit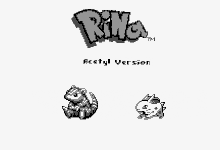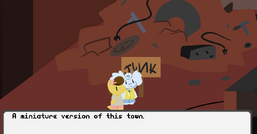 Despite looking like a complete Junkyard, Acetyl City is very technologically advanced. Being able to turn various pieces of scrap metal and general junk into actual functioning devices very easily. Residents of Thalamus comment about how they've never seen simple technologies from Acetyl such as walkie talkies before, implying that much if any of their tech is stolen from Acetyl.
Acetyl residents show a strong dislike towards Thalamus and grass types, often insulting them and commentating about the difference in intelligence. This dislike also comes with a dislike for herbs and other natural resources such as medicine. Addison comments about how many prefer to replace their limbs with mechanical bits instead of doing simple remedies, leading to a lack of respect for her profession. This lack of knowledge in regards to nature also hinders the agriculture of the town to the point of it being non-existent as normal food is a scarcity.
Despite the town mainly consisting of electric type residents, the leader of Acetyl City is a Dragonite named Drago. Many of the residents show a like for him, but do disagree with some of his actions in regards to certain topics.
Residents
Edit
Community content is available under
CC-BY-SA
unless otherwise noted.